This has been one crazy summer, and I hate to admit it, but it's almost over. On the up side, it means we can take a look at the birth stones for all those August babies out there!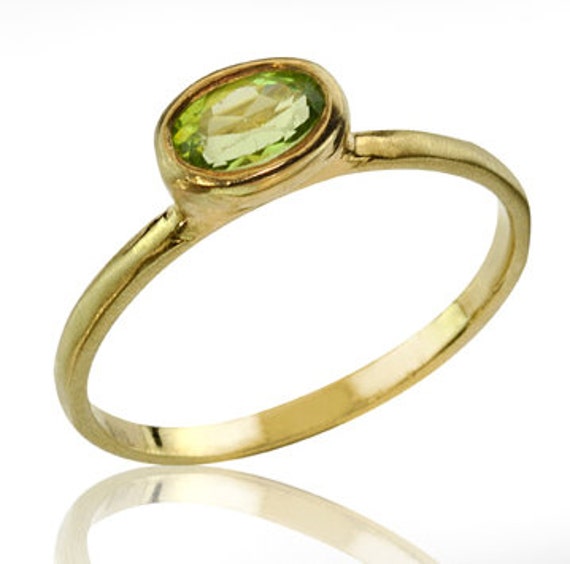 :|: Peridot :|: Peridot has an unmistakeable bright apple green hue, and it's always reminded me of candy I used to love as a kid. I'm partial to gold in general, and this gem is no different. The beautiful ring you see here was made by the talented Neta Wolpe, and is available in her Etsy shop by the same name. The simplicity of the singular oval gem in a sideways setting is unexpected, but super chic. I've noticed a lot of modern brides opting out of diamonds as the focal gem for their engagement rings, and this bright ring would be a lovely choice.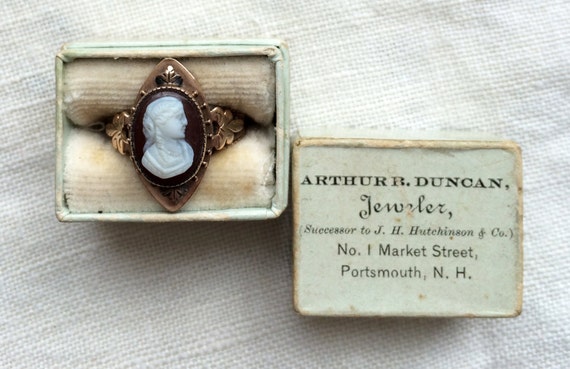 :|: Sardonyx :|: This is an interesting gemstone, and I wish I saw more if it in modern jewelry. It is a variety of banded chalcedony, which is in the same family as onyx. Onyx is generally black (green and blue varieties can be found, but are likely to be dyed). This unusual stone is most often seen in lovely vintage cameos, like this stunning specimen in rose gold from Jeanne Rondeau's Etsy shop. Not only is this vintage ring gorgeous, but it comes with the original jeweler's box. How fantastic is that? I've been hitting up estate sales lately, and I absolutely love finding little gems like this.
I can hardly believe it, but summer is really almost over! As crazy as it is, I'm secretly looking forward to getting back into my cozy sweaters and tall boots. Check back next month, and I'll have the scoop on birthstones for all you September babies out there. Until then!